At the point when your tyres are worn, replacing them gets obligatory. Tyres in great condition ensure security in your vehicle It is imperative to pick substitution tyres like the first hardware. In the event that your are anticipating replacing your tires, fit the less worn tire on the back hub. The drive hub being straightforwardly constrained by the guiding wheel, you can take an immediate action if there should be an occurrence of traction control loss contrary to the rear axle.
At the point when you rotate your tyres, make a point to check the degree of wear for any unusual wear. It's anything but a fast check to distinguish issues of arrangement or equilibrium. On the off chance that the track wear marker comes to 1.6mm, you ought to replace your tyres straightaway. The more you wait and draw nearer to 1.6mm, the higher the dangers of aquaplaning.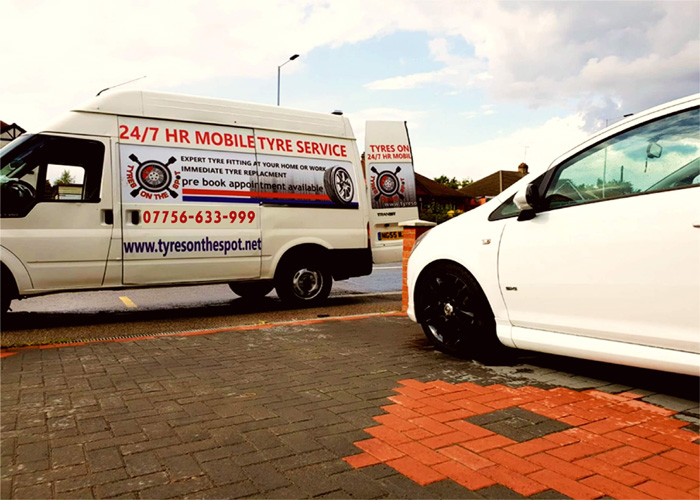 24/7 Mobile Tyre Fitting Services
We provide mobile tyre services 24 hours a day 7 days a week. Our technicians endeavour to provide a quick and affordable tyre fitting service come rain or shine getting you on your way as soon as we can. All our technicians have had extensive training and will carry out work to the highest standards whilst ensuring that safety is always a priority.
We are not like other companies we like to go the extra mile for our customers so take advantage of our free services.
We are qualified to carry out work on a wide range of vehicles from Small cars, MPVS, 4×4 and Supercars, don't be shy give us a try.